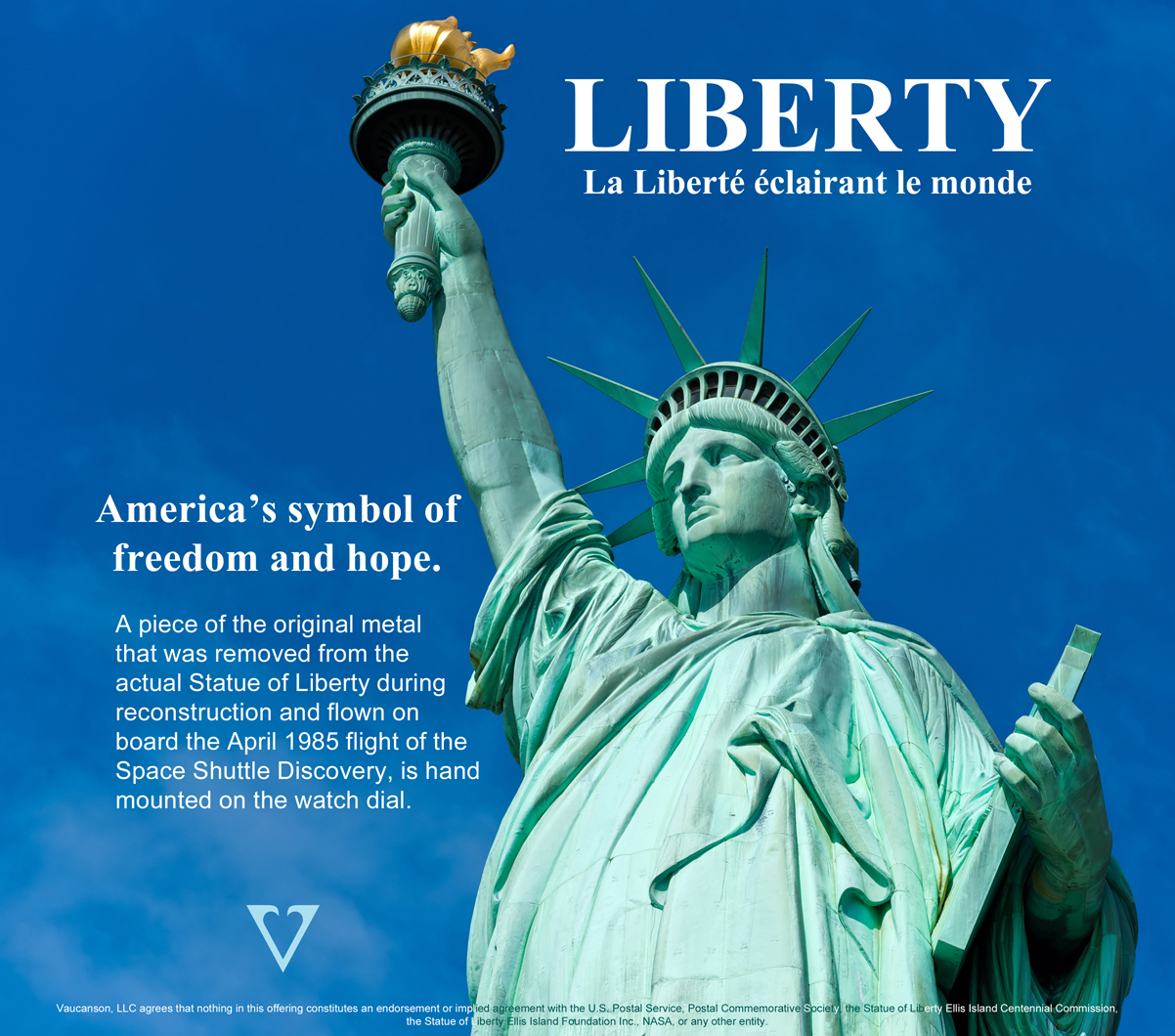 The statue is a figure of Libertas, a robed Roman liberty goddess. She holds a torch above her head with her right hand, and in her left hand carries a tabula ansata inscribed JULY IV MDCCLXXVI (July 4, 1776 in Roman numerals), the date of the U.S. Declaration of Independence.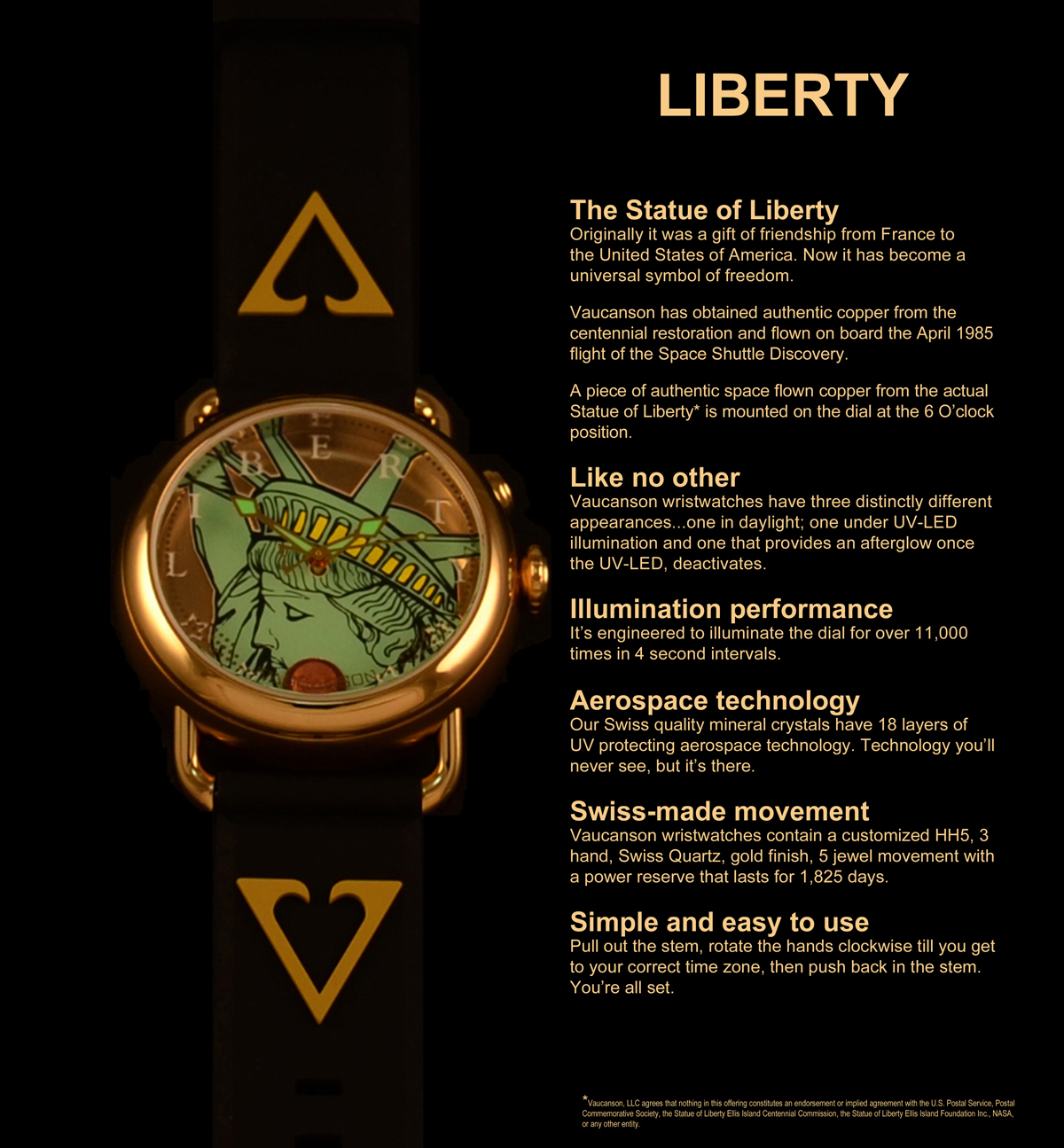 Designed by French sculptor Frédéric Auguste Bartholdi and its metal framework was built by Gustave Eiffel. The statue was dedicated on October 28, 1886.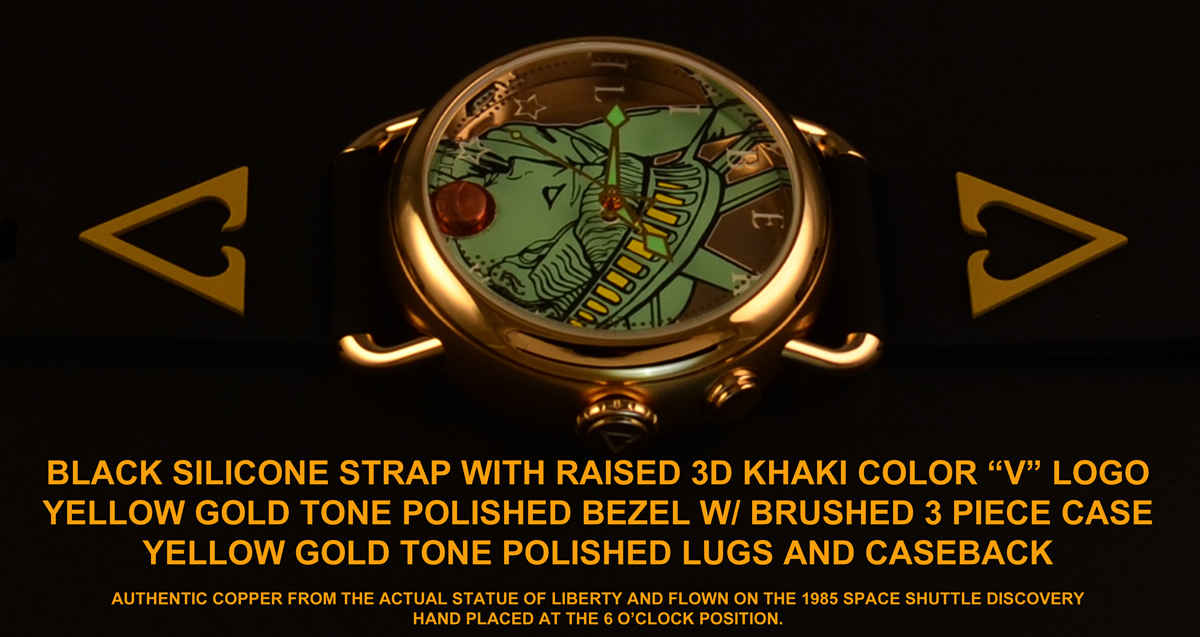 The Statue of Liberty is a universal symbol of freedom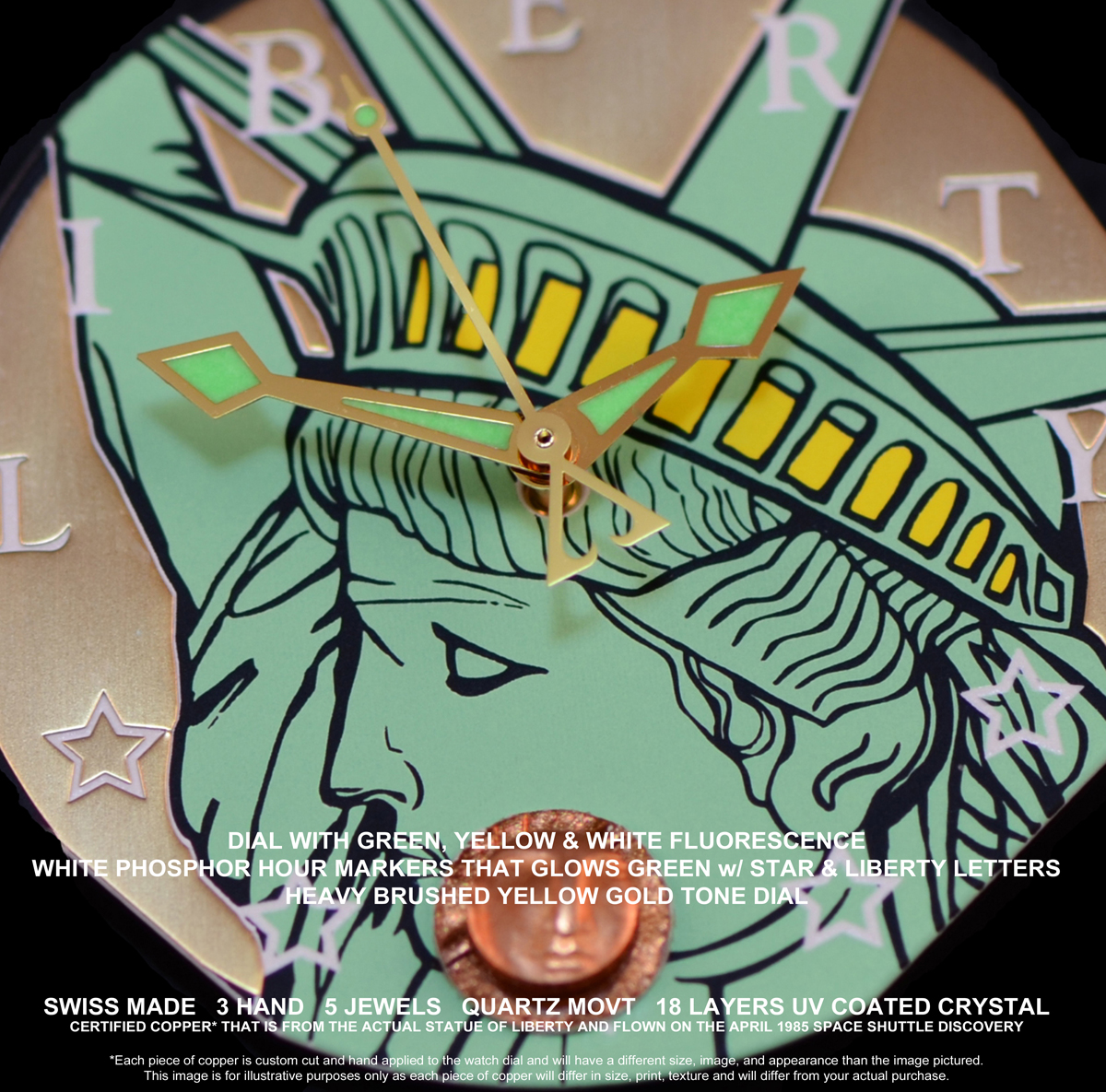 Each timepiece has a hand-placed authentic and certified piece of the copper from the actual Statue of Liberty.
Fluorescence and phosphors create a glowing effect each time the UV-LED technology is activated.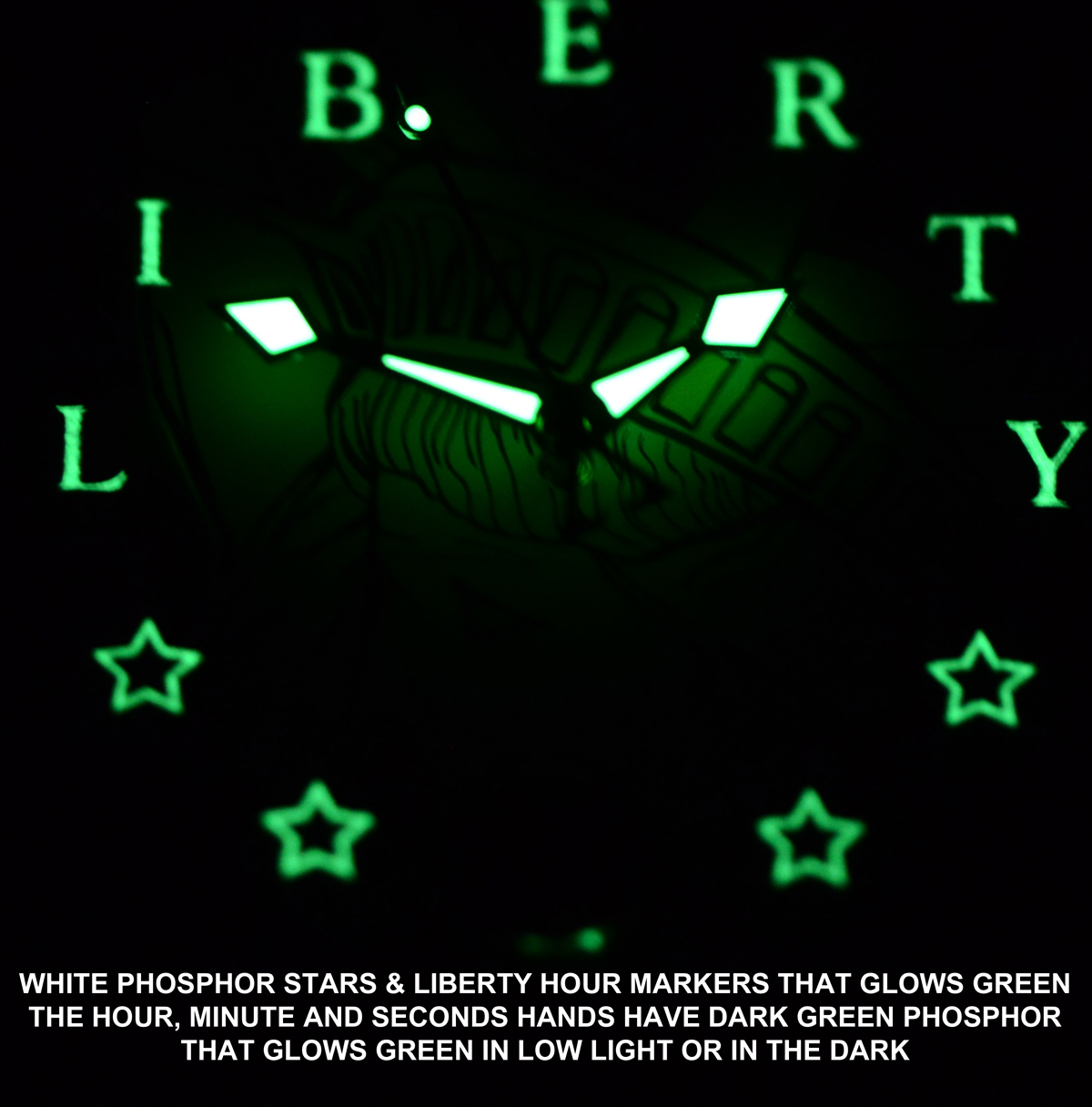 Vaucanson timepieces have three distinctly different appearances; one in daylight, another under UV-LED illumination, and a third in the afterglow once the UV-LED deactivates.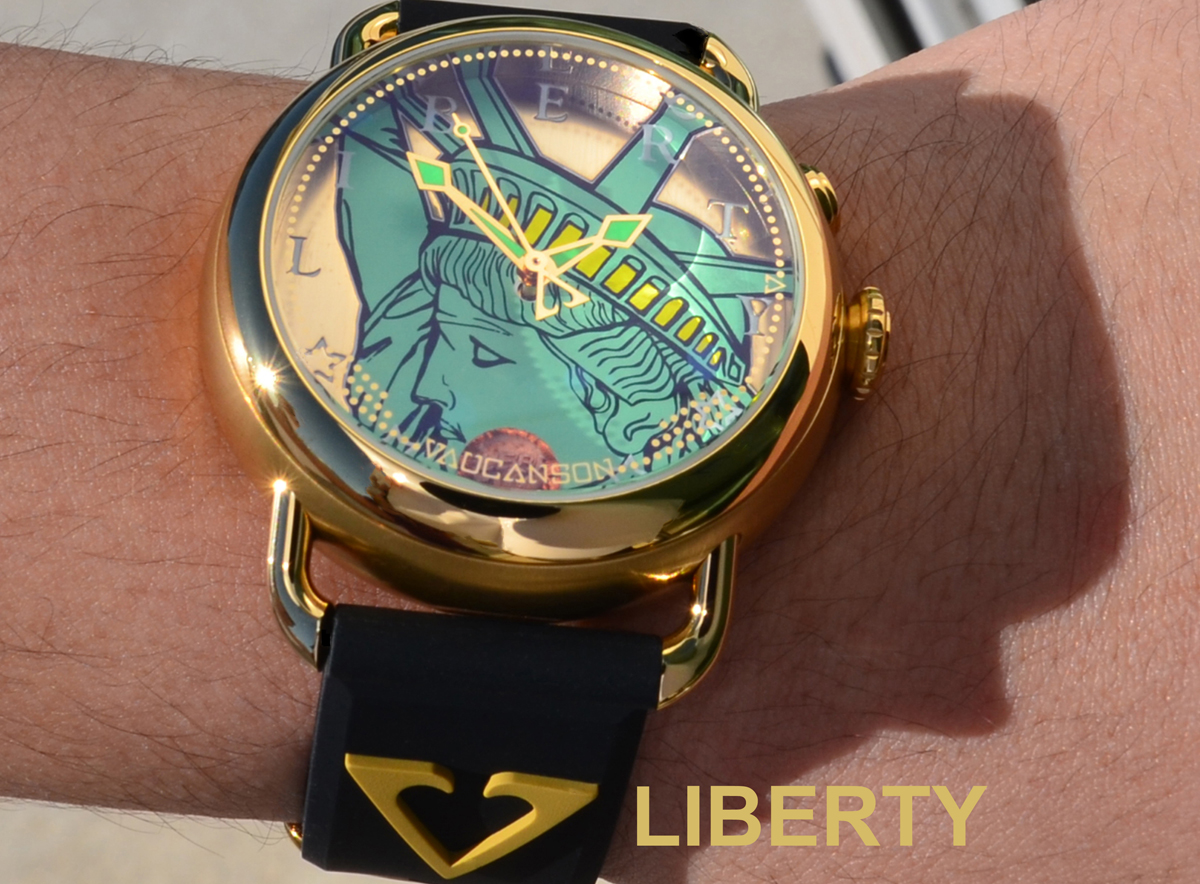 The result of this collaboration is an innovative and patented illumination system which makes this timepiece a true fusion of technology and aesthetics. A perfect balance has been struck between advanced technologies and sophisticated, beautifully executed timepiece dials.
Each timepiece comes with a customized raised 3D V logo on a black silicone strap that has quick-release pins and a beautiful yellow gold tone tang buckle.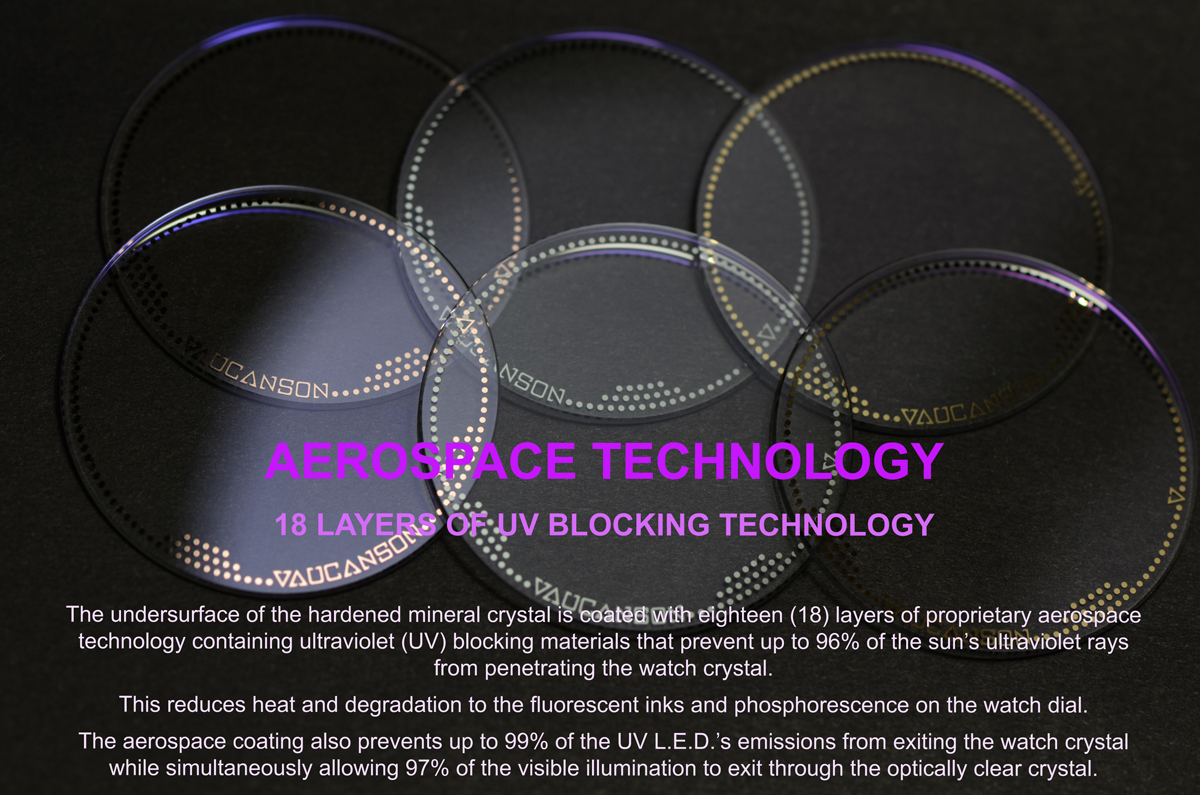 Eighteen layers of proprietary aerospace UV blocking technology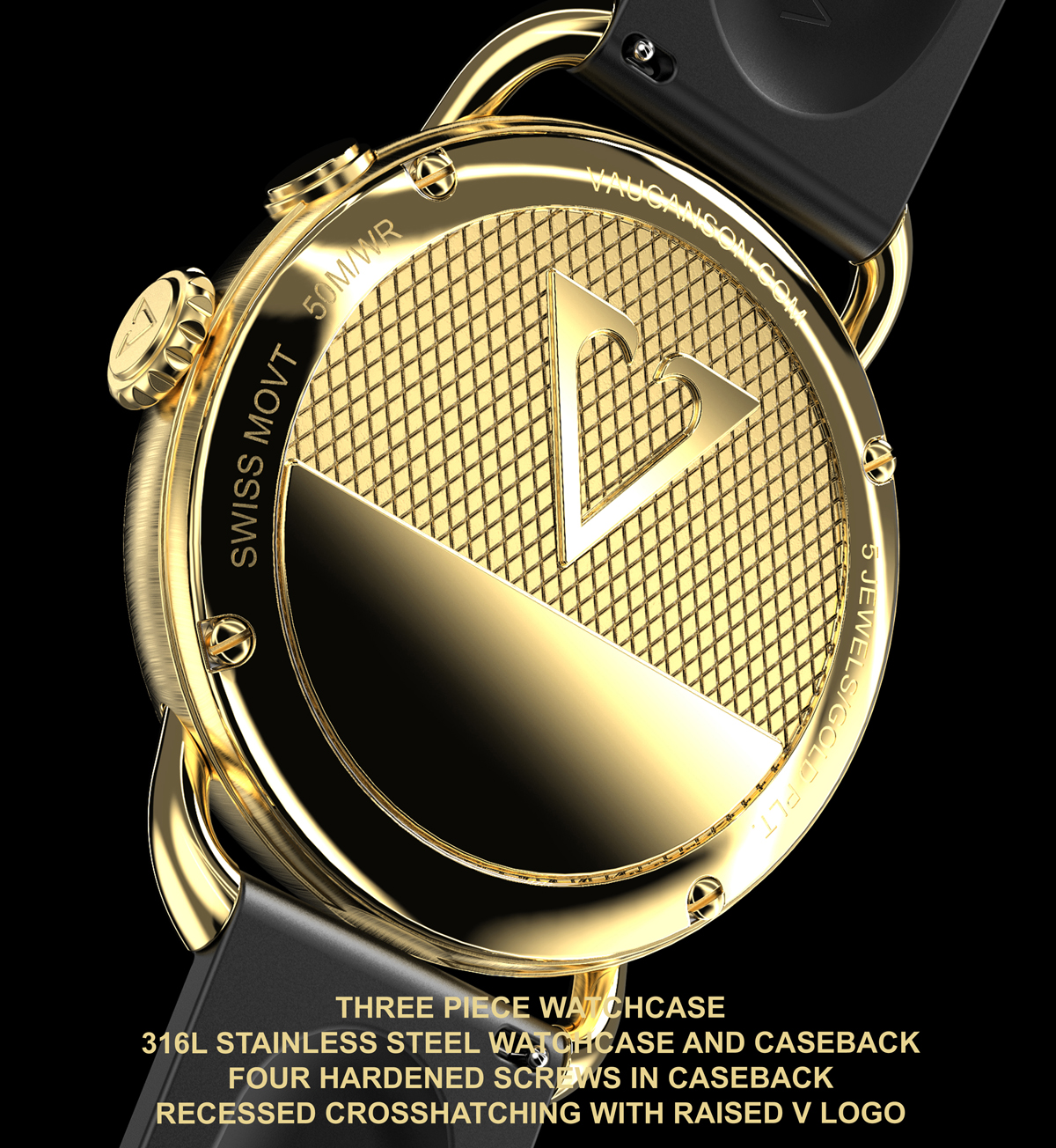 Yellow gold caseback with recessed cross-hatching and a raised V logo, bottom half is for customized engraving.
Vaucanson timepieces are assembled in the United States of America.
Now you can wear a piece of the copper from the actual Statue of Liberty on your wrist.